Bladder Control by Age: What to Expect
If you've noticed a change in your ability to hold your urine output, you may be wondering if evaluating bladder control by age makes the most sense. When evaluating bladder capacity by age there are a few things to consider. The bladder is an expandable organ. When empty its inner lining is compressed and folds in upon…
If you've noticed a change in your ability to hold your urine output, you may be wondering if evaluating bladder control by age makes the most sense. When evaluating bladder capacity by age there are a few things to consider.
The bladder is an expandable organ. When empty its inner lining is compressed and folds in upon itself.
The muscle in charge of emptying the bladder is thick and firm. It is made up of two tubes, known as ureters, that expel urine from the kidneys into the bladder. As it fills, the bladder wall becomes thinner and the bladder expands upward toward the abdominal cavity.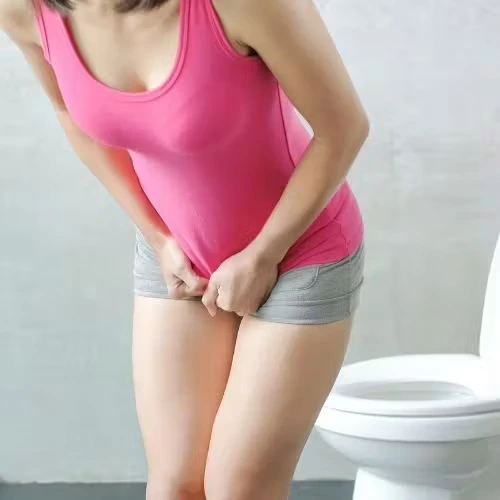 Bladder Capacity by Age: Children vs. Adults
For a child, you can calculate the bladder's capacity by taking the child's age and multiply it by two and then add another two ounces. For example, in a 3-year-old, it is 3 (age) x 2 plus 2, or a total of 8-ounce capacity.
A health adult bladder usually holds about two cups of urine. The urge to urinate is triggered at about a quarter of its capacity.
How Bladder Capacity Changes with Age
As a person increases in years of age, their bladder will grow and change, too. The tissue usually becomes less elastic which means it will not hold as much and cause the person to urinate more frequently. Additionally, the bladder wall and pelvic muscles can become weaker so it is more difficult for the bladder to fully empty. All of this can cause leakage.
This leakage, or urinary incontinence can cause daytime wetting, and cause an overactive bladder, making it harder to stay dry all day. You can attempt to do pelvic floor exercises to help combat this type of incontinence.
The urinary system is composed of the bladder, kidneys, ureters, and urethra. The body processes what it needs from what we eat and drink and the excess fluid is passed through the kidneys.
In addition to the extra fluid, there will be other waste products in our urine as it moves into the bladder. When appropriate, the bladder will release urine through the urethra tube.
A muscular valve, the internal sphincter, controls the release of urine and can help prevent leaking. However, there are some common problems that will disrupt normal operation.
What is a UTI?
There are infections that occur in the urinary tract (UTIs). These can occur anywhere in the system. They are more common in women than men and happen as the bladder muscles weaken. Then the bladder is unable to fully empty itself. If urine remains in the bladder for too long, it is more prone to infections.
Bladder: This is where the UTI is most likely to occur. As bacteria accumulate, the bladder indicates more frequent urges.
Kidney: If the bladder infection moves into the kidneys, this is a signal for more severe problems. If left untreated, there can be permanent damage.
Urethra: It is not very common, but a urethra infection is possible.
There are also lower urinary tract symptoms (LUTS) that indicate potential problems in the bladder and pelvic floor muscles. These are indicated by trouble eliminating the urine, leaking, and frequent urges.
There are many things that can affect the health of the bladder.
Constipation With excessive stool build up in the colon, the bladder will feel the additional pressure and prevent its normal expansion.
Diabetes This can damage nerves.
Weight Gain/Obesity
Insufficient physical activity
Smoking Smokers report more bladder problems than non smokers. It also increases the risk of bladder cancer.
Alcohol
Caffeine
Diet For some with existing bladder problems, spicy foods, citrus or acidic foods, soft drinks and artificial sweeteners will accentuate the issues.
Pelvic Prostate surgery, childbirth, sexual assault, and other trauma can damage the muscles and nerves that control the bladder and its functions.
We discuss products we think are useful to people. If you buy something through our links, we may earn a commission. Remember to check with your personal physician to see if a product recommended is right for you.